AGENDA: DAY 2 SPECIAL EVENING DINNER PROGRAM
TUESDAY, MARCH 19, 2019
SPECIAL EVENING DINNER PROGRAM: "CELLS ARE THE NEW CURE: ADVANCES IN PRECISION MEDICINE"
(Optional Dinner Program; Separate registration required.)
Fee: $120. Includes reception, dinner and presentation/discussion
Seating is limited.
Join us for a world class reception and dinner program. Based on an international gathering at the Vatican, the program will focus on innovations in science, technology and medicine. Learn how advances in precision medicine are providing pathways to cures using human cells. Dr. Nash will moderate a discussion featuring award-winning journalists, physicians, patients and their advocates.
The dinner will be held at the Pennsylvania Academy of Fine Arts, home to the iconic Gross Clinic painting by Thomas Eakins, considered one of the 19th Century's greatest works of art. The painting shows famed surgeon Dr. Samuel Gross of Jefferson Medical College performing surgery to remove dead tissue. Revolutionary in its time, this procedure helped physicians understand how the body worked to heal itself.
Now, using live cells and 144 years later, we are once again exploring ways a body can heal itself! Join us as we discuss modern day advances to medicine and how precision medicine is emerging as the new revolutionary and groundbreaking treatment of the 21st century!
SPONSORED BY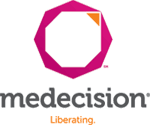 6:15 pm
Cocktail Reception
6:45 pm
Dinner
7:15 pm
Panel Discussion

Richard M. Cohen
Journalist, News Producer, New York, NY

"Dr. Max" Gomez, PhD
Emmy Award Winning Medical Correspondent, Philadelphia, PA

Robin L. Smith, MD, MBA
President and Chairman, Cura Foundation, New York, NY

Meredith Vieira
Emmy Award-winning TV Journalist; Host, Executive Producer and Anchor, New York, NY
Attendees will each receive a copy of Cells are the New Cure by Robin Smith, MD, MBA and "Dr. Max" Gomez, PhD
and Chasing Hope by Richard M. Cohen.
8:30 pm
Adjournment